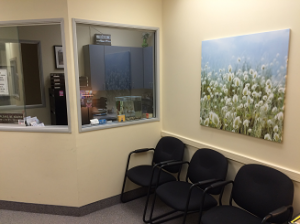 Dear friends,
In May 2014, I set out to follow my vision of creating an interdisciplinary mental health care team that could transform the conversation about mental health in Toronto. I'm thrilled to announce that after a year of planning, making unreasonable requests of people and DREAMING BIG, I have realized this dream at the corner of Yonge and Lawrence.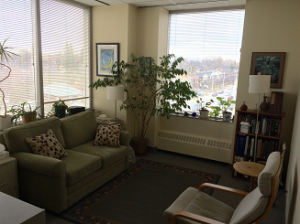 With the help of many contributors and co-creators I have managed to unite a team of 20 therapists from diverse clinical backgrounds interested in helping the whole person and the whole family. We are a one-stop-shop for all your mental health and relationship needs. We have social workers, psychiatrists, a GP psychotherapist, psychologists, marriage and family therapists, parent coaches, addiction specialists, an educational consultant and mindfulness yoga instructors. In total there are 10 consultation rooms, as well as a group room that can comfortably accommodate 15 people. Our group room is going to be a hub where we offer workshops, public education, peer supervision, professional development, yoga and meditation. I'm so proud, excited and grateful to announce that we are launching August 1st.
A VERY special THANK-YOU goes out to Mardi and Joe Goodman, who helped guide my process from day 1 and allowed me to personally benefit from their legacy and leadership. Thank-you for passing the torch and teaching me about how to stay true to one's unique vision. I couldn't have taken on this tremendous undertaking without your generosity, love, patience and ongoing support.
I also want to acknowledge psychiatrist Dr. Elyse Dubo who will be joining our team from Sunnybrook Hospital. She has put her heart and soul into visioning, recruiting other psychiatrists, networking with referrals sources, as well as developing clinical workshops for us to offer at the clinic. Thank-you Elyse for your limitless enthusiasm and contribution.
It is impossible to mention everyone who has played a part in bringing this project to life but I would be remiss if I didn't recognize and express deep gratitude to my wife Julia, my parents Mel and Bonnie Borins and my colleagues Donna Jacobs and Joe Rich. You are AMAZING!!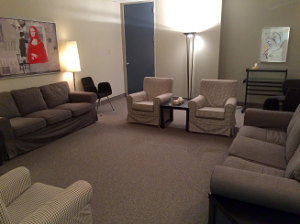 Stay tuned for the website and official launch party/ open house in the fall, as well as a whole range of different offerings geared towards strengthening and healing the mind, body and heart.
Wishing you a wonderful summer and I hope this message finds you in good spirits.
Larry