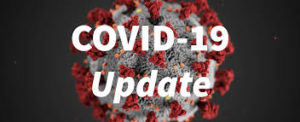 Dear Client,
I am closely monitoring developments regarding COVID 19 and being extremely cautious of my contact with others.
At this time,
Mind Health Toronto
is leaving the decision to remain practicing to each of its practitioners but is strongly encouraging all of its therapists to switch over to telehealth sessions whenever possible. Personally, I have decided to switch over to zoom therapy as well. It's our civic responsibility to slow down the pandemic with social distancing and the practice of good hygiene. By offering more tele-medicine appointments, I will be able to provide the necessary patient care while reducing the risks of unnecessary exposure to both my patients and the public. Social distancing is the most important thing we can each do right now to flatten the curve. 
#flatettenthecurve 
 If you are a client and you would prefer to have your therapy session via teletherapy just let me know by email
larry@mindhealthtoronto.com
In saying this I am still open to seeing clients at my office providing that we follow the guidelines listed below. (This decision could change quickly as I receive new information).
For everyone's safety – if you feel unwell or have traveled outside of Canada in the last two weeks, I would ask that you consider changing your appointment to a virtual consultation.
I am implementing the following precautions for safety:
1. Please wash your hands in the washroom in the hall before entering the suite.
2. I prefer that you not wait in our waiting room for too long. Try to show up just before your appointment.
3. We have hand sanitizer at the desk and we have been disinfecting door knobs throughout the day.
4. Do not come into the office for a session if you or someone in your household is not feeling well or has tested positive for COVID 19.
5. I can conduct online individual and couple's session via my Zoom account which is HIPPA compliant( protected). I would prefer this and certainly encourage any of my clients and especially those who are in a high-risk category to avail themselves of this option. Its for your protections and ours.
Please Let me know in advance of our session by email 
larry@mindhealthtoronto.com
 and we can set you up for this. It's easy!!! All you need is a computer with sound, camera and wifi.
6. We can also speak by phone, although this is not as protected as online video conferencing.
7. Recommendations are changing rapidly and I will stay on top of these and notify you of any changes.
8. I am also reducing my cancellation policy to 12 hours. Please let me know your intentions the evening before your appointment.
 Stay healthy and most importantly look out for one another – WE'RE ALL IN THIS TOGETHER
Hand washing
Social distancing
Community thinking
Stay Connected
 Larry