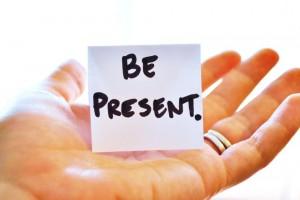 Bringing the benefits of mindfulness practice to students
Mindfulness training for students gives you tools to help you remain calm, sustain your attention, and be able to focus. It does this by helping you to pay attention to the present moment through simple breathing and meditation practices which increase awareness of thoughts and feelings so as to reduce stress, anxiety and depression and boost levels of attention and concentration.
People often look back at their time at university  or college as the best years of their life. They often forget that being a student can be really tough. And today students are under more pressure than ever before.
No matter what you're studying, it's guaranteed that at some points during your course, whether undergraduate or postgraduate, like when writing papers, performing on stage or preparing for exams, you will need high levels of cognitive control, emotional regulation and self-awareness.
And ironically it's often striving so hard for those things that makes them harder to attain.
DATES:
5 Friday mornings:
Orientation: June 12th, 10:30 am-12:30pm
Sessions: June 19th, June 26th, July 3rd, July 10th, 10:30-12:30pm
We hold our Mindfulness for Student classes in North York – 3080 Yonge Street (at Lawrence) once a week for 5 weeks. Each class is 2 hours long.
Free consultation: before the classes start, we meet with you to help you make sure that the program will be beneficial for you.
Training materials, CDs, MP3s and workbooks, are free for participants.
The cost for the program is $300 for the 5 week workshop (Those with extended health insurance may be covered for some or all of this cost under psychological services).
Online Payment – MINDFULNESS FOR STUDENTS
INSTRUCTOR:
Larry Borins MSW, RSW is a psychotherapist in private practice in Toronto. He holds a Masters degree from Wurzweiler School of Social Work, Yeshiva University. In addition, Larry has advanced training in Cognitive Behavior Therapy, Mindfulness Based Interventions and Emotionally Focused Couples Therapy and uses these modalities to help his clients get out of the vicious cycles of negative emotions, recognize destructive patterns, find deeper connections, and explore new options for positive change.
To Register please call 416-546-5511 or e-mail larryborins@gmail.com